TCA - the only international independent cyclists' union - to use $75,000 funding to implement a new 4-year strategic plan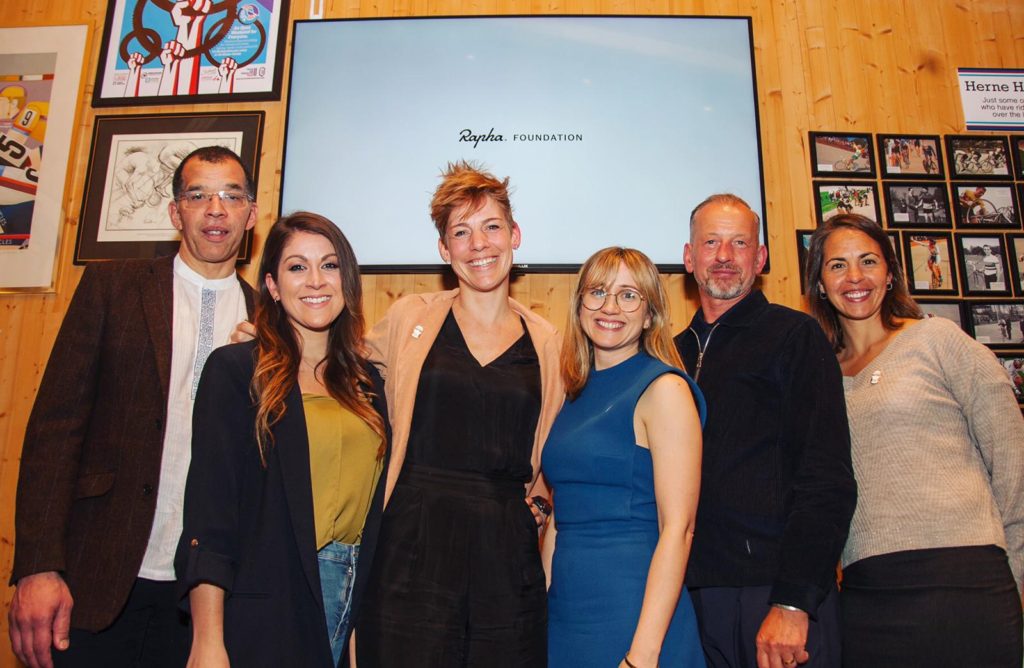 The Cyclists' Alliance (TCA) has received a prestigious Rapha Foundation grant of $75,000 to help deliver a new seven-point plan to revolutionise the compensation and culture of professional women's cycling.
The independent union, reliant solely on donations and member subscriptions, has the set aim of delivering a safe and stable working environment for 100% of professional female cyclists - and will use the funding to provide holistic support both during and after their careers.
TCA member research carried out in 2019 revealed that 61% of female cyclists earn less than €15,000 per annum; 84% of riders sign a contract without any legal assistance; and 51% have had to reimburse their own team for standard services like mechanical assistance, medical testing or travel costs to races.
The support offered by the TCA includes: free legal advice & dispute resolution; contract health check & negotiation advice; a dedicated Ethics Officer; education on athletes' rights; a private electronic social platform for instantaneous communication on topics & important issues; financial planning and post-career guidance; mentorship programs; and preferential insurance offers.
Iris Slappendel, Founder of the TCA commented: "Cycling is one of the toughest sports in the world, but before considering the finish line, even the most talented and determined riders in the world must focus on just reaching the start line safely. Low salaries, routine mistreatment and sexual discrimination all hinder progress in our sport - but through our new strategy and the Rapha Foundation support, we will be able to make true change across the sport for our members."
In addition, TCA case-work regularly deals with routine mistreatment and sexual harassment.
Marianne Vos, the first woman to become world champion on the road, track and cyclo-cross and member of TCA Rider Council added: "Women's cycling needs The Cyclists' Alliance to support riders and elevate the sport to a higher level. I dream of making cycling more accessible for women, creating better opportunities for aspiring athletes. I want to take the best from both the men's and women's world of cycling and create a platform from which the dreams of every aspiring cyclist can be launched."
Simon Mottram, Chief Executive, Rapha commented: "Rapha is committed to promoting women's cycling and making it more accessible and we are delighted to support The Cyclists' Alliance and the great work they do. Women's cycling is growing but racers still face many more hurdles than male riders. Working with The Cyclists' Alliance, we hope that we can help to even things up for women cyclists in the future."
The Cyclists' Alliance will achieve these objectives by advocating for the national and international governing bodies of cycling to implement the following minimum standards:
1. All riders to earn a minimum salary
2. All riders to receive maternity leave (not just for WTT riders)
3. All racing and training expenses covered
4. Paid vacation days and a mandatory minimum vacation block
5. All support team members to be qualified, checked and professional
6. All riders to receive life insurance, permanent total disability insurance and repatriation insurance as standard
7. A universal standardised approach to race safety
The Cyclists' Alliance offers a range of supporter levels.
If you're passionate about joining our movement for change, want to fight for fairness and the TCA, please join us or donate.
Member benefits include:
- a limited edition cycling cap
- a limited edition TCA badge
- a social media profile badge
- Your logo on our website
- Free use of TCA logo
- quarterly newsletter with insights into the riders and the peloton and updates on TCA work
- yearly ride hosted by the TCA for all supporter members and available pros (UK, NL, US)