Rotterdam, Netherlands - 14:00 31/3/2020 - The Cyclists' Alliance (TCA), the only international independent cyclists' union, has appointed Judith van Maanen to the newly created position of Ethics Officer, commencing immediately.

The voluntary role will focus on establishing the extent of rider complaints; guiding riders through relevant regulations, codes and applicable law; and navigating them through various stakeholders involved in the process such as the UCI Ethics Commission, National federations or local police.
The Ethics Officer will act as the first point of contact for all new complaints and queries from riders before supporting them from start to finish.
Moreover, she will help educate riders on what TCA considers as a breach of professional codes, to drive greater awareness and understanding of when to utilise TCA support and for what purpose.
Iris Slappendel, Founder of the TCA commented: "Recent news and developments in women's cycling make it transparent that the sport needs significant change to its culture. Judith is an experienced Legal Counsel and an avid amateur cyclist with a detailed understanding of women's cycling. Our case-work regularly deals with routine mistreatment and sexual harassment of riders, so this role will be hugely important as we make our next step to support as many riders as possible."
The appointment follows the news that TCA were awarded a Rapha Foundation Grant of $75,000 to help deliver a new seven-point plan to revolutionise the compensation and culture of professional women's cycling.
The TCA undertakes regular member surveys, which enabled them to make specific recommendations to the UCI and national governing bodies on how to handle complaints, and suggested changes in certain processes in order to protect the rights of all participants. This contributed to the improved UCI Ethics Code, which gave riders more options for reporting issues and a stronger enforcement of codes of conduct for elite sport (as supported by national federations).
However, such codes only work in practice where they are enforced, monitored and where people are held accountable for non-compliance. TCA provides support for riders, enabling them to feel more comfortable opening up about abusive situations and mistreatment.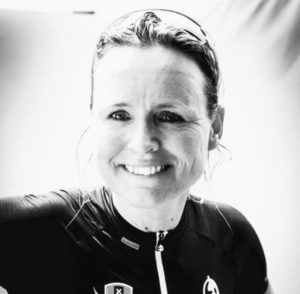 FOR MORE INFORMATION
Riders can contact Judith directly: