The Cyclists' Alliance (TCA) announced today that Jean-François Reymond has been appointed as its new Director, while Dani Christmas has been appointed to replace Gracie Elvin as co-manager of The Cyclists' Alliance Mentorship Program (TCAMP). 
After more than 6 years as TCA's Co-Founder and TCAMP Manager, Gracie Elvin will step down (read more about her TCA journey here) to focus on her new career as a Sports Journalist and Commentator.
Since its inception in 2017, the TCA was driven by two core ambitions; firstly, that 100% of UCI-riders have safe and stable working conditions by 2024 by ensuring the human rights and labour rights of athletes are protected. Secondly, it aimed to ensure that 100% of riders feel their achievements are sufficiently visible through greater representation and consideration from the media and furthermore, that media coverage accurately reflects the extent of high-level and exciting racing taking place in women's cycling.
Now in its 7th year, the TCA has successfully lobbied for change in women's cycling including:
Athlete representation with the elected rider council led by Ellen van Dijk
Membership growth, representing 200+ members, from 32 different countries, across all cycling disciplines and all continents.
Significant increase in the use of TCA's Legal and Ethics department
Extended membership benefits and educational opportunities
TCAMP Program, which provides during and after-career support supporting riders with skills both on and off the bike.
Thanks to key long-term financial commitments from TCA's sponsors (Strava), the TCA is now able to hire key resources to advance the organisation onto the next phase of its development.
As TCA membership is continuously growing and more is achieved Jean-François has joined the team as an experienced Director to promote the long-term sustainable growth and goals of the TCA. Leading a riders union requires a very specific skill set, from running daily operations, fundraising and diversifying TCA's revenue streams, developing and implementing our strategy and interacting with athletes and key stakeholders in the sport. Jean-François has this key experience working for various player associations in France (Basketball, Rugby), in Europe (EU Athletes) and was also vice President of World Players Association for many years.. The TCA is confident Jean-François brings the required skills to grow and thrive as an organisation together.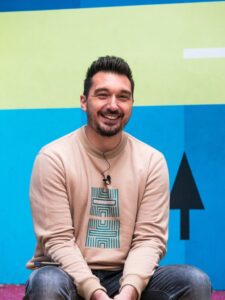 Over the last years I have closely followed the creation and the growth of the TCA. The amount of work done by the TCA team to protect the basic rights of women cyclists is simply amazing and their effort cannot be underestimated. It's a real privilege to join the organisation. I will now use all my knowledge and connection in the player association movement to help TCA with its future projects.

Jean-François Reymond, The Cyclists' Alliance, Director
TCAMP is a pioneering program that has been built specifically by the TCA for professional cyclists to progress them personally and professionally both on and off the bike during their professional cycling career. TCAMP is unique, in that it is the only global cycling focused initiative that focuses on career development within the professional sport. It encourages experienced riders as mentors to share their knowledge with less experienced riders as mentees. Together, mentors and mentees follow a structured program with webinars, resources and workshops to develop and support riders and create sustainable change and progress within the sport.
In 2021; the program expanded to offer post-career support with the commitment of Industry Brands; Cannondale, Liv, Specialized, Trek, and SRAM who unified themselves to provide retired cyclists (and those preparing for transitioning out of the sport) with emotional and practical skills to ready them for life beyond the bike to have success after sport — whilst also providing the partner brands with access to a pool of expert, high-performing talent to remain in the cycling industry through internships and placements. 2023 applications for mentors and mentees are now open!
In 2023, with the commitment from Strava TCAMP will begin developing a pre-career extension to the current program, to launch in 2024. This will facilitate TCA's vision to drive change through creating an inclusive and diverse sport through making pathways into the sport accessible to all individuals who aspire to be a professional cyclist in the women's peloton. We are excited to bring former professional rider, Dani Christmas, onboard to help us run and develop the program alongside Roos Hoogeboom.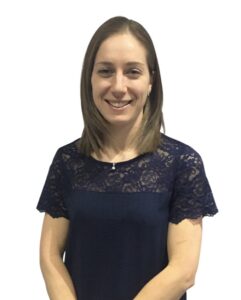 I was extremely fortunate to have some great mentors throughout my sporting career, they provided guidance and offered some fantastic opportunities. I've been involved in the delivery of mentoring programs for both young people and sports professionals for many years so I'm looking forward to bringing this experience to TCAMP. It has been great to be involved in building the plans for TCAMP 2023 as well as establishing the future vision and growth of the program with the team and podium partners. I can't wait for the launch of TCAMP 2023 to implement these plans and bring a new cohort into the program.

Dani Christmas, the Cyclists' Alliance mentorship program co-manager