After two years as the TCAMP co-manager alongside Roos Hoogeboom, and more than 6 years as a board member and co-founder of TCA, it is time for me to step away and allow for fresh faces and ideas to continue to grow and strengthen our organization. I am very proud to have been part of TCA for so long and have learned a lot along the way. 
By Gracie Elvin
It is hard to believe that more than two years have passed since my last race as a professional rider. It was a very difficult and emotional decision to retire, but a decision that was very important and timely for me to make. There is so much that happens in a cycling career as long as mine was, and so much that happens in your personal life too. You change a lot as an athlete, and as a person, and on reflection it's my growth and conviction in what I believe in that I am most proud of, not just the achievements I had as a rider.
When Iris asked me to start TCA with herself and Carmen Small, I was worried that it would take time and energy away from my cycling goals, and I was also scared to put myself out there publicly as an advocate for riders and face judgement or even retribution for it. It was important to me to be part of the needed change, and not just expect others to make it happen, so the risk was worth it for me. I only played a small role compared to Iris and others that worked tirelessly this whole time, but I am proud to have put my name out there to show other riders that we can all make a difference if we are brave enough to stand up for what is right and fair.
On my final race days of 2020 I was overcome with emotion, not just because I was experiencing those days for the last time as a professional cyclist, but because so many of my peers were patting me on the back and congratulating me for both a successful career, and for what I did for the sport. To receive these words from riders I admired and looked up to meant so much to me, and I realised that it was not WHAT I had done in my career, but HOW I did it that I was proud of. I always made decisions that felt right to me, despite the consequences that those decisions had on race result outcomes or team selections.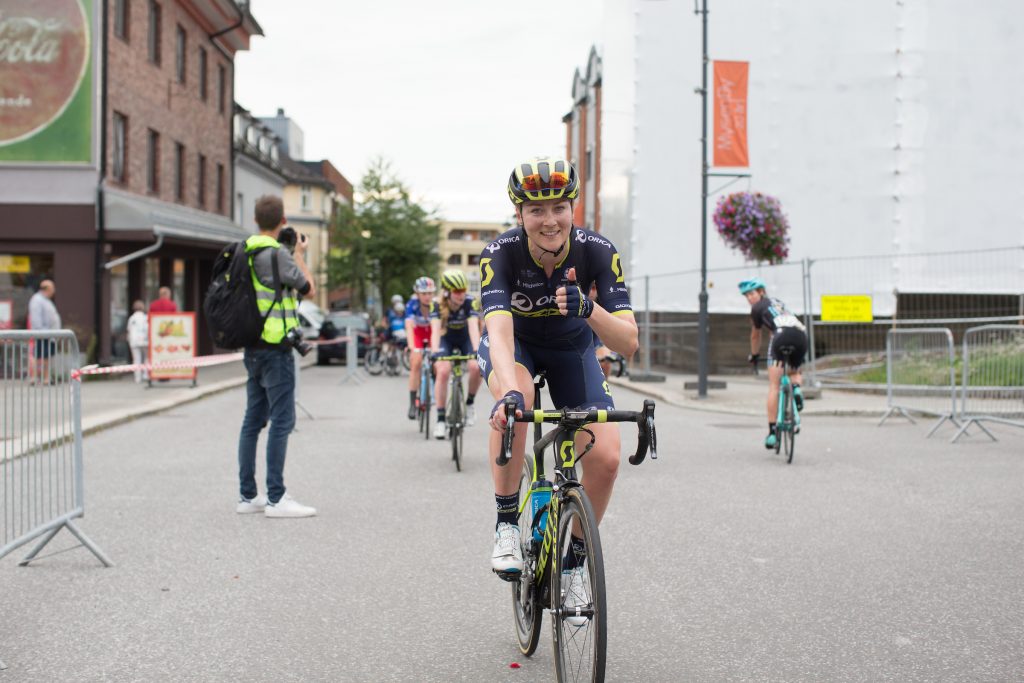 Knowing that retirement would be a difficult transition, I wanted to stay involved with TCA and in touch with the pro peloton. Roos had also retired at the same time and we had a good talk about what we both would like to contribute to TCA going forward. We decided to revamp TCAMP which was started by Carmen Small years before. It was a great concept and we wanted to bring it back. During my two-week hotel quarantine on my return to Australia (an interesting experience that is definitely not very good for you, especially if you are already feeling emotional!) I used the time to brainstorm with Roos about how we could make the program better for riders.
I had a few great mentors in my career and believe that a strong support network that includes mentors makes a huge difference in your success. I also wanted to help female riders see that there were also jobs in cycling for them to transition to after they stop racing. We lose so much experience and knowledge when riders retire, not just to the next generation of riders, but also to all the other roles. It is great to see more women taking up DS roles, but there needs to be more representation across a whole range of jobs in the cycling industry who are making the important decisions for the riders and the sport. The huge support from our Podium Partners was a great feeling and felt like we were on a good pathway with our ideas, and I deeply thank them for their input.
Roos and I worked hard to pair riders appropriately and then to provide them with plenty of resources and support to make their mentoring relationships and personal growth as good as possible. The two of us were also learning a lot along the way as we were also both mentors as well as running the program. We certainly didn't do a perfect job, but there was a good amount of positive feedback as well as some constructive feedback that we used this year.
I would encourage any rider to consider joining TCAMP in 2023. It is a great opportunity to think about your strengths and weaknesses as a rider at any stage of your career. For me, I had the chance to work as a mentor with a rider about to retire and help her through all the challenging thoughts and emotions as I was only one year ahead of her, which was also very helpful to my own continuing transition. I also got to work with a young developing rider and figure out how to articulate so many things that I had done for so long and taken for granted.
No matter if you want to apply to be a mentor or mentee, you will learn a lot about yourself. Learning about yourself will strengthen you as an athlete and help in any transition such as changing teams or retiring. Best of all, you gain a new friend in the world of cycling.
I am grateful for all the friends I have made in TCA and TCAMP, proud of what I have done to be part of the positive changes in women's cycling, and excited to follow and support the evolving and growing group of amazing people working at TCA in the future. My advice is to be part of something bigger than yourself as an athlete, and be part of making it a better sport for your peers and future riders even when you are no longer racing.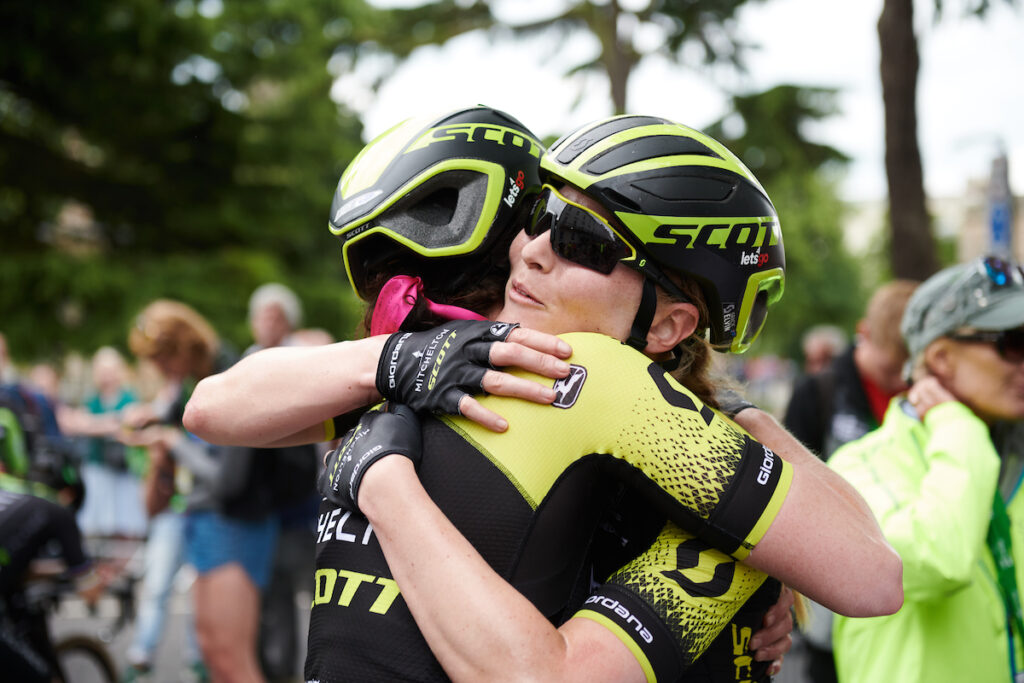 Photos by Sean Robinson/velofocus.com