Represented on the board of the TCA by Ashleigh Moolman-Pasio, the Rider Council has a role in advising and informing the TCA management of the interests, concerns, challenges (and opportunities) faced by female cyclists. Ashleigh further represents with a vote, and therefore a say, in the management of the TCA. 
There are 8 Rider Representatives who form the council, with each rider directly elected by the TCA members. The Rider Council consists of women of a variety of nationalities and from different teams. Whilst TCA members can always contact the TCA team directly on issues, please also feel free to contact a Rider Representative if you have an issue or matter you would like to communicate to the TCA board, and to be part of a louder voice advocating for higher standards and professional equality for women in cycling.
---
Marianne Vos
Dutch cyclist Marianne Vos, otherwise known as 'the cannibal', is widely regarded as being the finest rider of her generation. A professional since 2006, Marianne has had a long and illustrious career. She had early success, becoming world-champion in cyclo-cross and road racing at just 19. Since then she has won two more road race world championships, gold in the Olympic women's road race, five La Flèche Wallonne Féminine, three Ladies Tour of Norway and three Ronde van Drenthe, to name but a few. On top of these she has an impressive 25 Giro d'Italia Internazionale Femminile stages and 15 Lurreta-emakumeen Bira stages on her palmarés. These and more earned Marianne the title of 'Best Cyclist in the World' in 2013, awarded by Cycle Sport Magazine. She has spent most of her career within the various iterations of the Rabobank team and now rides for CCC Liv.
​"Women's cycling needs The Cyclists' Alliance and I am proud to be part of the movement, standing alongside the passionate people behind the organisation to support riders and elevate the sport to a higher level. I dream of making cycling more accessible for women, creating better opportunities for aspiring athletes. I want to take the best from both the men's and women's world of cycling and create a platform from which the dreams of every aspiring cyclist can be launched."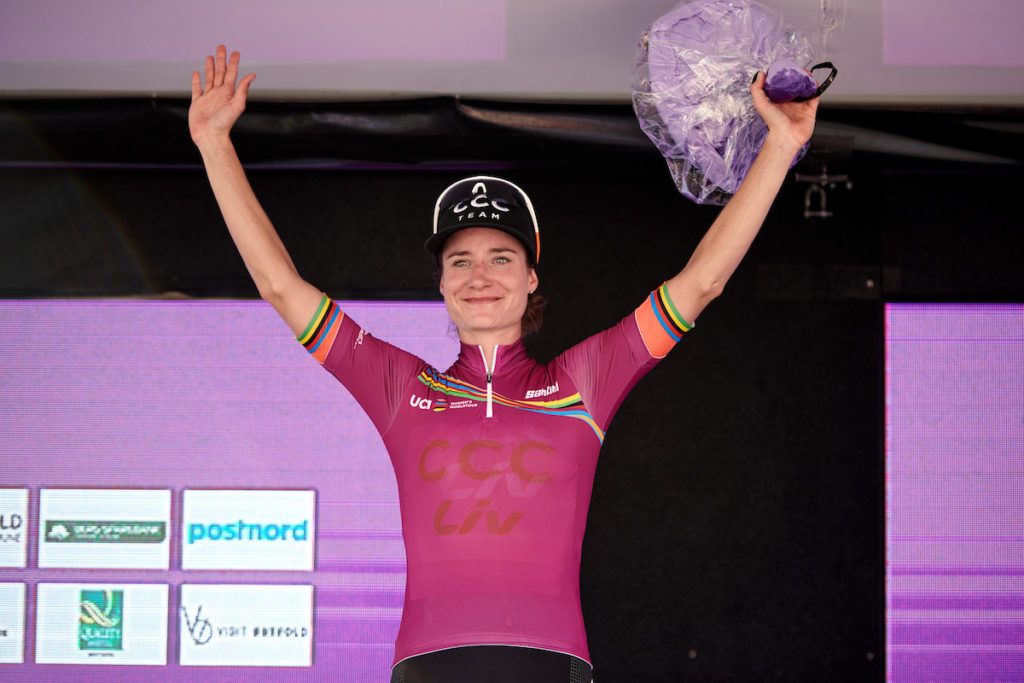 ---
Christine Majerus
Luxembourg born Christine has dominated road racing in her home country, winning 10 National Championship Road Races, 13 National Time Trail Championships and 10 National Cyclo-cross Championships since 2007. This has earned her the title of Best Luxemburgish Sportswoman five times. Christine turned professional in 2008 and has spent most of her career with Boels-Dolmans, who she has ridden for since 2014. Other career highlights include winning the Boels Ladies Tour in 2019. Christine has been a vocal advocate of improving the safety of races and caring for riders' health throughout her time as a professional.
"I consider unity our biggest strength. We all come from different backgrounds, cultures, have different goals and different ways of reaching them but fighting alone isn't enough, we all need to come together, leave our differences behind and speak up as a united voice. The peloton needs a group of people whom riders can come to and talk to about any of their concerns no matter the team colours and I believe The Alliance does a great job of this.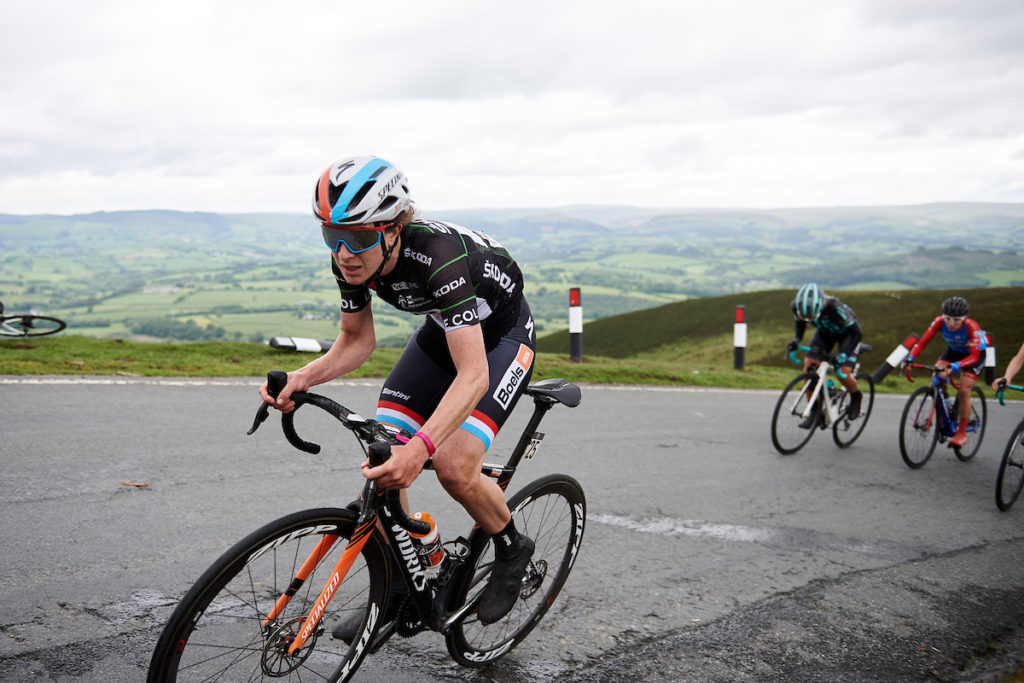 ---
Leah Kirchmann
Canadian-born Leah began her sports career as a cross-country skier, but soon found her passion for cycling, racing through her junior years and turning professional at 20. In 2016, she fulfilled her dream of racing for a European based team, signing for Liv-Plantur, now known as Team Sunweb where she remains today. Career highlights have included representing Canada in the Rio Olympics, winning the Giro Rosa prologue and wearing the Maglia Rosa, and becoming TTT World Champion with Sunweb. Ever an advocate for advancing the sport of cycling, Leah is an elite ambassador for Fast and Female, an organization that aims to empower young girls through sport. She is also head of the Global Relay Bridge the Gap mentorship program, a non-profit organization that provides support and resources for Canadian riders transitioning from junior to the elite level of the sport.
"I was interested in joining the Cyclists' Alliance as a rider representative because I believe there is a strong future for women's cycling. I hope to use my experience and influence as a top rider to ensure the sport continues to develop in the right direction in order to benefit the next generation of riders. I truly believe that women's cycling is full of potential, and that if we stand together and work to implement innovative ideas, that we can create a safe, stable and prosperous sport."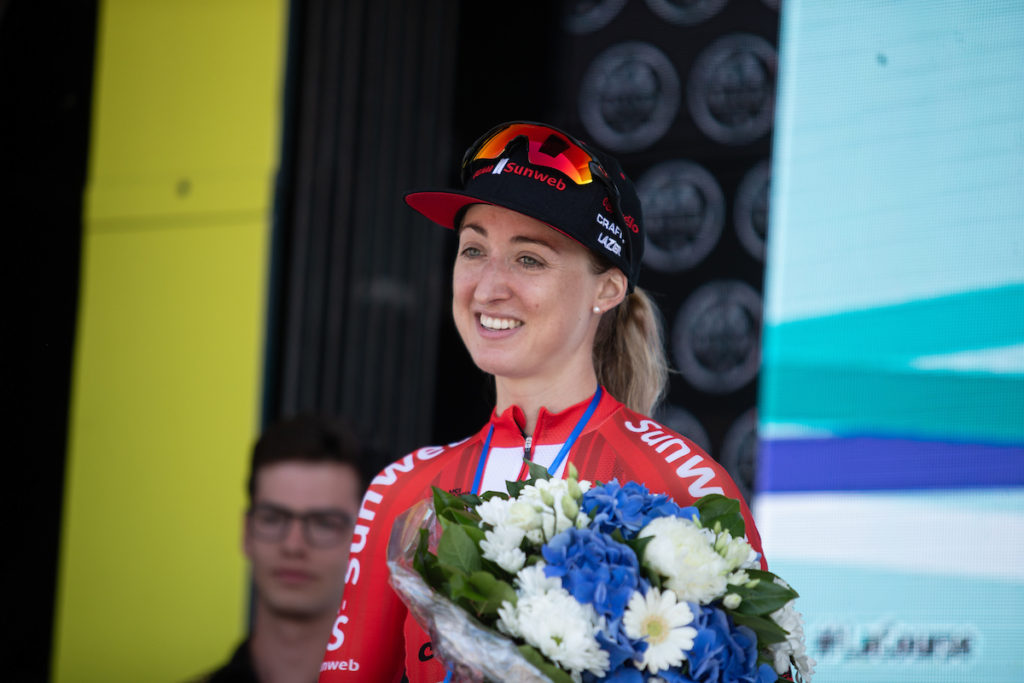 ---
Audrey Cordon-Ragot
French-born Audrey Cordon turned pro in 2008. She is a super domestique, currently riding for Trek-Segafredo. Her career highlights include taking the overall in the Tour de Bretagne Féminin (2013), stage five in La Route de France, third in the Madrid Challenge by La Vuelta (2018) and winner of Tour de Bretagne (2019). A time-trial specialist, Audrey has won the French National Time Trial title four times. Audrey is vice president for the Association Francause des Coureures Cyclistes (AFCC), an association which aims to protect and improve the working conditions of female cyclists in France. Issues the organisation is looking to tackle include the Me Too movement, the non-payment of salaries and the challenges moving from local to national cycling.
"I joined the Cyclists' Alliance because I truly believe we need to stand up for our sport. I have watched women's cycling grow over the last 10 years now and I now feel it is time for me to join the movement and use some of my experiences to make it even better. The Cyclists' Alliance gave me the courage to, alongside others, create Association in France (AFCC), an organisation which will help support women wanting to become a professional cyclist in France. This is fantastic organisation and I am proud to be part of something that is growing every day."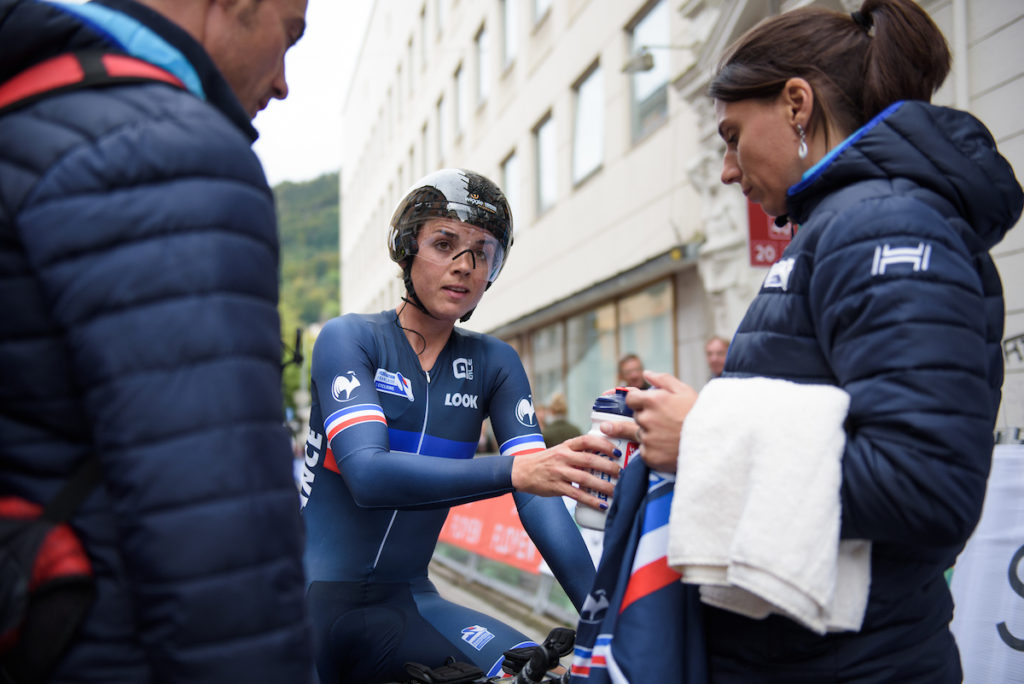 ---
Ashleigh Moolman Pasio
South African Ashleigh Moolman Pasio initially started her career in triathlon but found cycling suited her more and dedicated herself entirely to the sport in 2010 when she joined the Lotto Ladies Team. She now rides for CCC Liv. Career highlights include; top 10 Olympian, multiple African Road Cycling Champion, multiple South African Road Cycling Champion, multiple winner of GP Plumelec, winner of the Emakumeen Bira Stage race and 2nd overall at the Giro Rosa. Coming from one of the small cycling nations she is an important representative and inspiration for other riders entering the sport from outside Europe. Since 2016 she has written for Cycling News, passionately covering the subject of gender inequality.
¨I believe the future of our beautiful sport lies in working together to build a sustainable working environment for all stakeholders. This is why I feel it is very important to support organisations such as the Cyclists' Alliance who aim to initiate change, and to hold those in powerful positions accountable for these changes.¨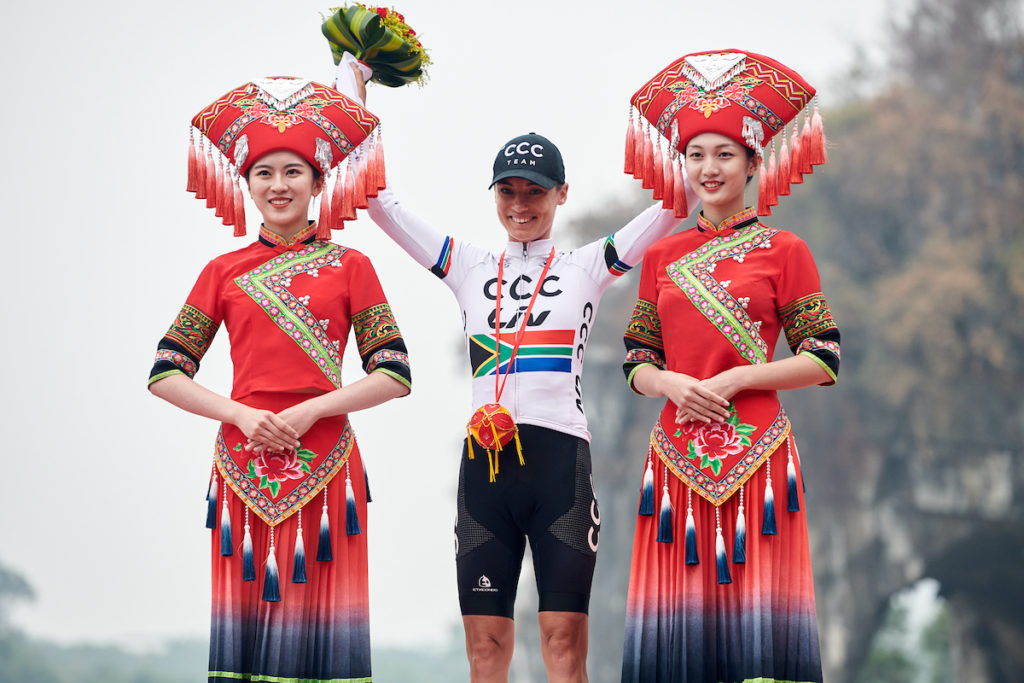 ---
Amanda Spratt
Australian Amanda Spratt, otherwise known as 'Spratty', has ridden for Australian team Mitchelton Scott, in its various incarnations since the beginning of her career. Spratty has worked tirelessly in her role as a domestique but more recently established herself as one of the best climbers in the world with a few world class results, including a World Championship silver and bronze medal. Spratty is an important figure in Australian cycling, representing her country at the Olympics in 2012 and 2016. The 2020 Tokyo Olympics are a key goal for her next year. In 2019 Amanda won her second consecutive Elite Female Road Cyclist of the year award at the Australian Oppy's.
"I saw the creation of the Cyclists' Alliance as representing a significant and important step forward for women's cycling. To me it presents an opportunity to come together as a whole group with riders and people who understand the sport and can work together to make it even better. That was my motivation to join. I have been involved in the top tier women's racing scene for over 15 years so I feel like now is the right time to give back some of my knowledge and experience so I am very proud to be a rider representative. I hope that together we can all help to grow women's cycling in a positive way."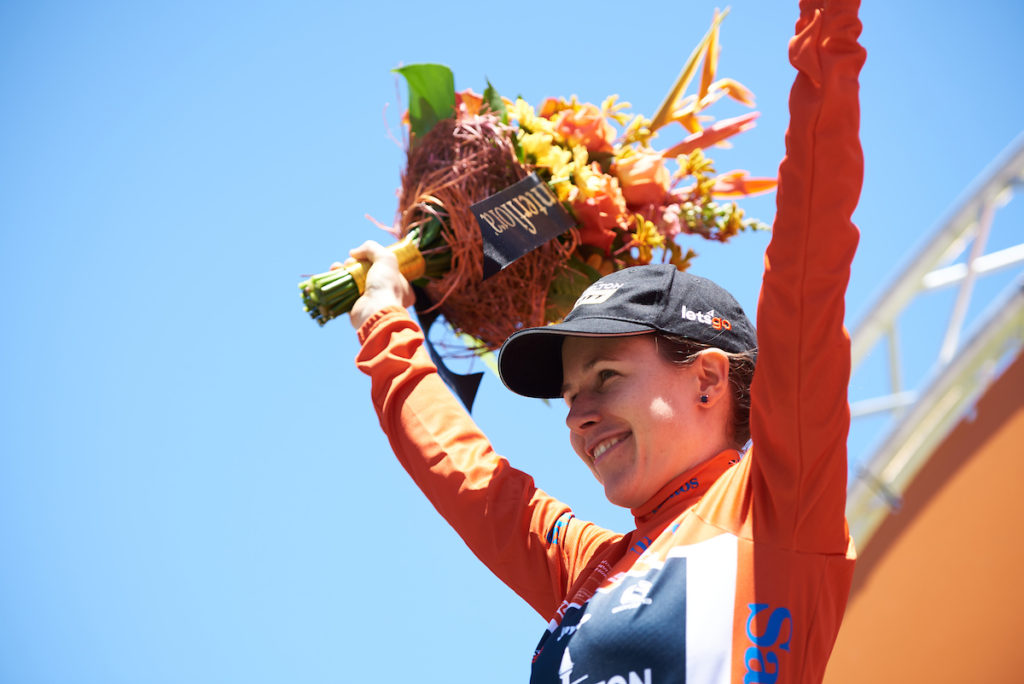 ---
Ellen Van Dijk
Ellen Van Dijk, nicknamed 'the animal', is a well-respected Dutch cyclist, winning in multiple disciplines across track and road. She is renowned for her time trial ability, winning three team time trial titles and one individual at the World Championships. Ellen ended the 2018 season with a bronze medal in the World Championship individual time trial but was unable to compete in 2019 after she fractured her arm and pelvis in a serious crash a few weeks ahead of the 2019 Worlds. She currently rides for Trek-Segafredo Women.
"I'm proud to be part of the Cyclists' Alliance. At the moment, a lot is happening in women's cycling. It's important that we, as the peloton, have a voice in the changes and let it hear. It's great to see what the Cyclists' Alliance has achieved in a short amount of time. With the Cyclists' Alliance I'm sure the future for women's cycling is bright."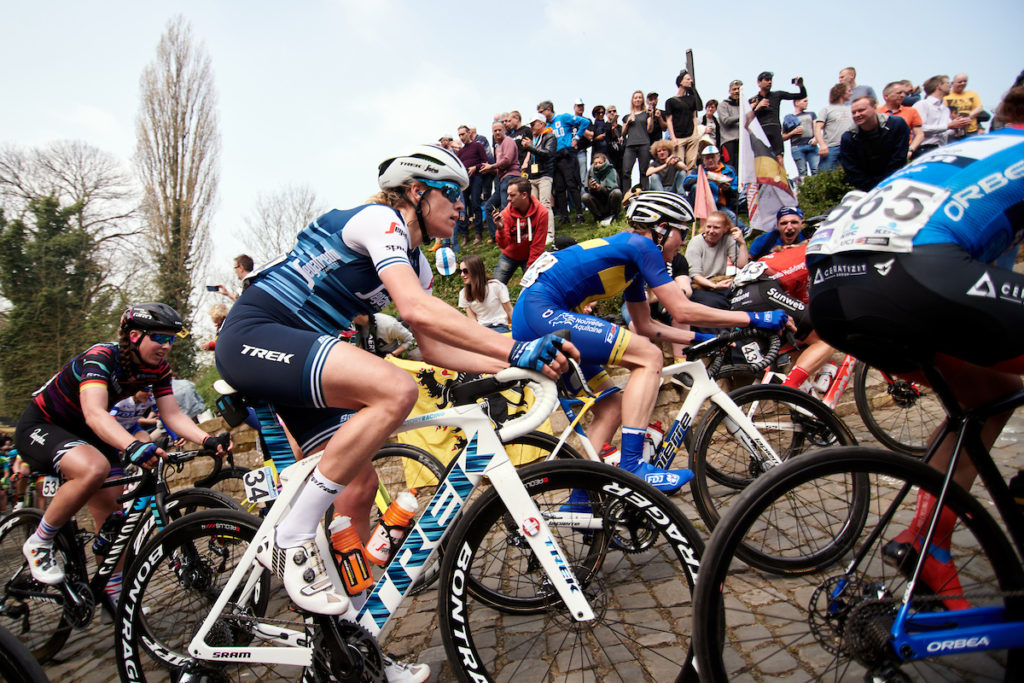 ---
Ariane Luthi
Swiss born Ariane is a multiple winner of some of the most gruelling mountain bike stage races in the world. This includes the Absa Cape Epic, the Cape Pioneer Trek and the Swiss Epic. She is known for her fearless marathon racing ability. Ariane's second home is South Africa, where she has lived and competed for the previous nine years. She also has a Masters in Sports Science.
"I joined the TCA because I've been pushing mountain bike race organisers for equal racing conditions and prize money over the years and while I felt pretty lonely at that front I thought it would be amazing if there was a union that could have my back. Although I was one of the first off-road members, I felt immediately welcomed and taken seriously by the TCA. It motivated me to pursue my quest for better racing conditions in mountain biking and to get more involved with the organisation. "